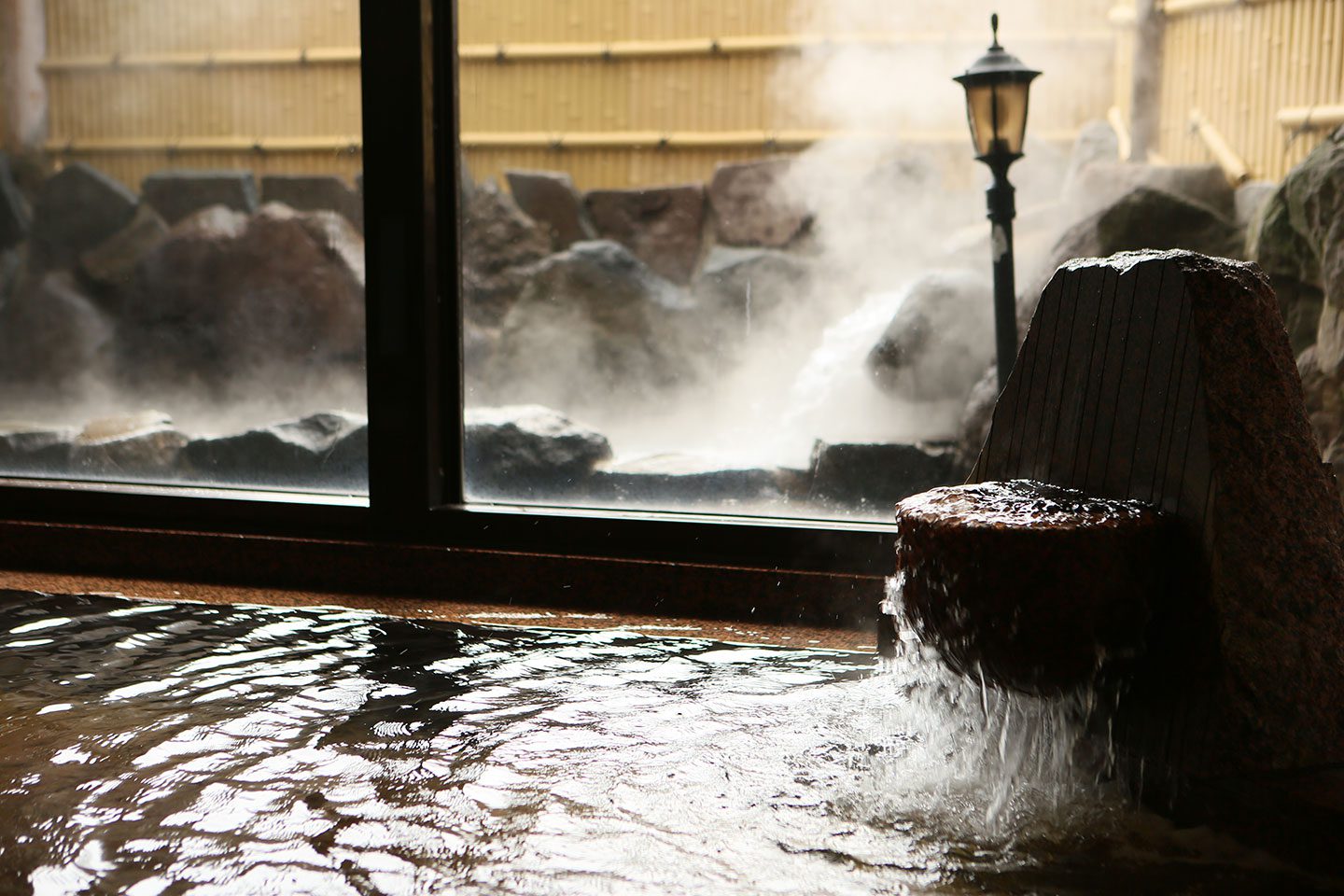 Opened in 1998, Madarao Kogen Hot Spring draws natural hot spring water from 600 meters underground, which boasts many unique qualities. The hot spring water warms your body through, and the reddish chloride water smoothes your skin.
The sodium-calcium chloride spring is also good for muscle aches, cold constitution, and tiredness. It will make you relaxed and comfortable, especially if you are extremely exhausted or cold after a full day activities. A day use service is available for the large baths.
Madarao Kogen Hotel, with the Madarao Kogen Hot Spring inside, is the one and only place in Madarao Highlands to enjoy both winter sports and a natural hot spring. The combination of falling snow and twinkling stars in the night sky viewed from the large open-air baths is simply breathtaking.